Unlocking value through creative property evolution.
Ever-changing market conditions are prompting many owners of aging commercial properties to reposition their buildings in the marketplace. A properly planned and structured repositioning strategy will add significant value to your property's bottom line and will unlock its potential to compete head-to-head with much newer properties by retaining existing tenants and attracting a much larger group of potential users. Divaris Real Estate's portfolio of repositioning projects runs the gamut from converting a one million square foot mall into a full-service corporate center, to repositioning grocery-anchored shopping centers into regional power centers. This process begins with a blank canvas, as we determine the best use for the property based on a comprehensive study of surrounding developments, demographics, strength and depth of the overall market, physical structure, current financials and an array of other components.
The District at Myrtle Beach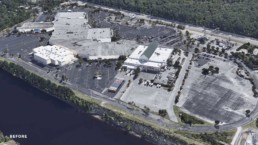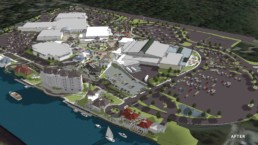 Leveraging Lateral Thinking
Divaris applies lateral thinking to devise cost-effective solutions to maximize the propery's value.  We then orchestrate the entire process – creating a new merchandising mix and leasing plan, oversee design, arrange contractors, manage construction and coordinate the tenants.  During this process, clients are always kept in the loop with detailed updates.