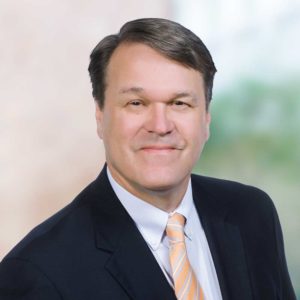 RICHMOND, VIRGINIA (October 1, 2020) – Divaris Real Estate, Inc. (DRE) announces that Trib Sutton has joined the company in the position of senior vice president of office leasing for Divaris Real Estate in its Richmond office.
"We are thrilled to have Trib joining our Richmond team with his extensive experience and relationships it will enable us to deepen the level of services to our clients," said Loretta L. Cataldi, principal of the Richmond office of DRE.
Throughout the course of his career, Sutton has been involved in developing 2.5 million square feet of Class "A" office, medical and industrial space with an aggregate value of more than $225 million. He brings extensive experience in all phases of development (pre-development feasibility, pro-forma evaluation and financial modeling), project management including the selection of architects, contractors and vendors, zoning and plan of development approval, lease procurement, lease negotiation and construction management. Additionally, during Sutton's career he has completed over 1,200 lease transactions totaling over 10 million square feet.
Prior to joining Divaris, he spent 21 years with CBRE | Richmond where he handled tenant and landlord representation, investment sales and oversaw 27 Richmond-based brokers.   Clients that Sutton has served include Phillip Morris International, HardRock Development, Northwestern, Acision, Willis, GE Capital, Highwoods Properties, Virginia Eye Institute, Charter One Mortgage, Village Bank, New Breed Corp., Alcoa, Principal Financial, Reynolds Packaging, Lingerfelt Development, Reynolds Development, Altria, Luck Companies, GLP, Hertz Investment Group, and Virginia Commonwealth Bank.
Sutton holds a Bachelor of Arts degree in economics from University of Richmond.  He is a member of the Richmond Community Board of Virginia Commonwealth Bank, vice-chair of the Board of Directors of Cystic Fibrosis Foundation of Virginia, a trustee of Richmond Boys and Girls Club of America, and past-president of Richmond Real Estate Group.  Other boards on which he has served include Greater Richmond Association for Commercial Real Estate (GRACRE), Richmond College Alumni of the University of Richmond, and Alumni Board of Directors of The Collegiate Schools.
About Divaris Real Estate
Divaris Real Estate, Inc. (http://www.divaris.com) is headquartered in Virginia Beach, VA with offices in Newport News, Norfolk, Richmond and Roanoke, VA; Charlotte, NC; Beverly Hills, CA; and Washington, DC.  Divaris Real Estate and Divaris Property Management Corp. are divisions of The Divaris Group, an international real estate brokerage and property management company that currently manages, sells and/or leases approximately 31 million square feet of prime office, retail and industrial space from New Jersey to Florida. Gerald S. Divaris is Chairman of the Board, and Michael B. Divaris is President and Chief Operating Officer of Divaris Real Estate, Inc.
Divaris Real Estate is a member of Realty Resources, (http://www.realtyresources.org/) a national group of independent retail property brokers and managers, covering 91 major markets throughout the U.S.  DRE is also the Virginia affiliate for The CORE Network, (http://www.corenetworkcre.org/) a national group of office and industrial brokers with affiliates throughout the U.S., Canada, Mexico, Asia and Europe. These organizations represent corporate and institutional clients, tenants and buyers in all aspects of leasing, development, management, sales and acquisitions.
###