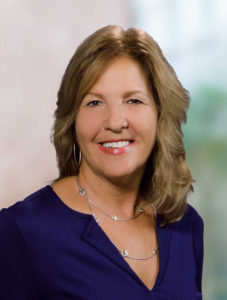 Experienced commercial real estate broker will expand industrial services in Richmond, VA
RICHMOND, VA (November 18, 2021) – Divaris Real Estate, Inc. (DRE) announces real estate veteran Dawn Calabrese as Senior Vice President to spearhead the Industrial Commercial Real Estate Division for the Richmond Office.
"We are very fortunate and excited to have this opportunity to welcome Dawn Calabrese as Senior Vice President to the Richmond Office. She brings a wealth of experience in the industrial sector, and we are excited to leverage her talent."  said Loretta Cataldi, Principal at DRE. 
As Divaris expands industrial and investment services in Richmond, Dawn's deep understanding of the market, commitment to building strong and lasting client relationships and her exceptional service will continue to distinguish Divaris as one of the largest and most highly regarded commercial real estate firms across the Mid-Atlantic Region. Dawn Calabrese added, "I am thankful and excited for the new challenge, and very much look forward to the opportunity to grow with the Divaris team, working with clients and friends in the CRE business providing the most superior service."
Launching her career with Cushman & Wakefield | Thalhimer, Dawn has distinguished herself as an accomplished owner representative and expert in industrial leasing, sales and tenant representation. Her career spans over 30 years, with closings in excess of $350 million of commercial real estate, and a portfolio of representing some of Richmond's largest warehouse centers. 
Dawn is a Certified Commercial Investment Member (CCIM), as demonstrated by her extensive experience in the commercial real estate industry. She has been honored by the Greater Richmond Association for Commercial Real Estate (GRACRE) with an award for the leasing of the General Services Administration (GSA) – U.S. Army, and received "Best Industrial Lease" for the Richmond Distribution Center.
About Divaris Real Estate
Divaris Real Estate, Inc. (http://www.divaris.com) is headquartered in Virginia Beach, VA with offices in Newport News, Norfolk, Richmond and Roanoke, VA; Charlotte, NC; Beverly Hills, CA; and Washington, DC.  Divaris Real Estate and Divaris Property Management Corp. are divisions of The Divaris Group, an international real estate brokerage and property management company that currently manages, sells and/or leases approximately 31 million square feet of prime office, retail and industrial space from New Jersey to Florida. Gerald S. Divaris is Chairman of the Board, and Michael B. Divaris is President and Chief Operating Officer of Divaris Real Estate, Inc. 
Divaris Real Estate is a member of Realty Resources, (http://www.realtyresources.org/) a national group of independent retail property brokers and managers, covering 91 major markets throughout the U.S.  DRE is also the Virginia affiliate for The CORE Network, (http://www.corenetworkcre.org/) a national group of office and industrial brokers with affiliates throughout the U.S., Canada, Mexico, Asia and Europe. These organizations represent corporate and institutional clients, tenants and buyers in all aspects of leasing, development, management, sales and acquisitions.