Divaris Real Estate, Inc. announces the promotion of George Fox, a six-year veteran of the company.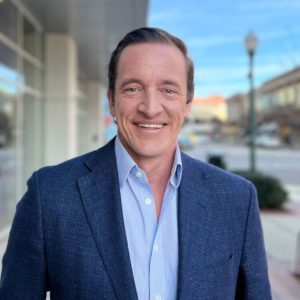 Fox was awarded the title of executive vice president in recognition of his leadership and contributions to Divaris' retail team since 2016.
 Divaris Real Estate boasts a high-performing, talented team of experts who have propelled the company to its reputation as a first stop for market-specific guidance and advice within the commercial real estate industry. Based out of Divaris' corporate headquarters in Virginia Beach, Fox brings extensive brokerage experience and an ownership perspective to retail leasing and shopping center investment properties.
 "George is a force to be reckoned with in the leasing of grocery anchored shopping centers. He has consistently outperformed his peers and has been instrumental in the leadership and training of our retail agents" said Gerald Divaris, chairman and CEO of Divaris Real Estate. "His knowledge and expertise combined with his negotiating skills have set him apart as the best in class," he added.
 Prior to joining Divaris, Fox served ten years as senior VP and director of leasing for a publicly traded real estate investment trust and director of leasing for a private shopping center investment company.
 "Divaris represents the best in class retail in Hampton Roads," stated Fox, citing Divaris-leased properties like Virginia Beach Town Center and Marketplace at Tech Center in Newport News. "Divaris has the retail reputation, the retail platform, and strong retail relationships," he added. "Local, boots-on-the-ground industry experts with a national reach — that's who you have representing you with Divaris."
 While growing the largest portfolio of grocery anchored shopping centers in the state, and serving as a leading industry voice across the region, Fox has grown his shopping center retail team through a strong belief in the importance of mentorship.
 "George has been instrumental in my growth and development as an agent. He took me in when I was a dull knife and invested his time to polish and sharpen me. I'll forever be thankful for his mentorship." – said Kris Fuller, recently promoted to Senior Associate under George Fox' leadership at Divaris Real Estate.
Fox has won numerous performance awards, and is recognized by Costar as an annual Power Broker for highest retail transaction volume in Hampton Roads each of the last six years (2016-2021). He has contributed greatly to the tremendous success of Divaris Real Estate and the company's continued reputation as the premier, full-service commercial real estate firm in the Mid-Atlantic.